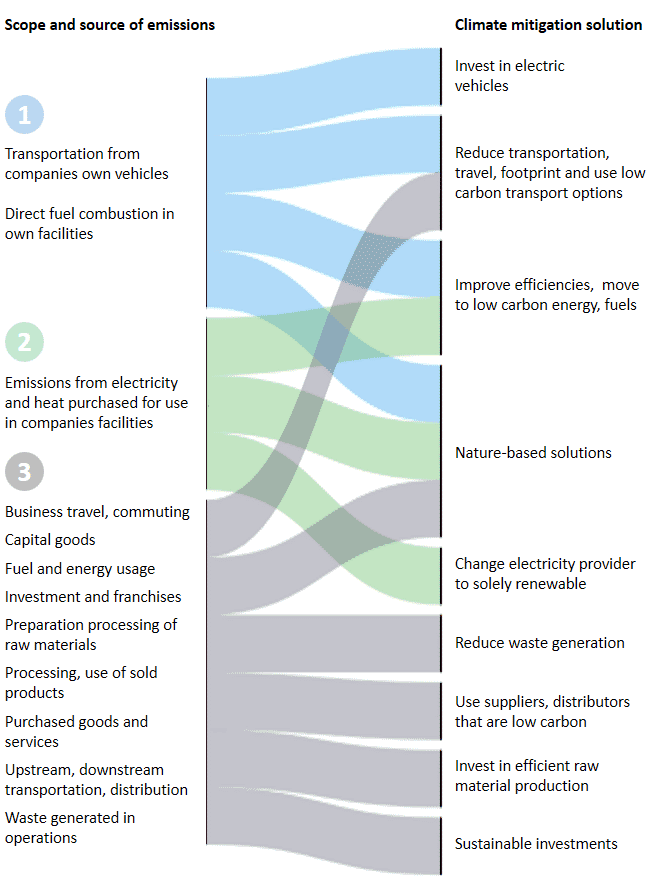 Value chains: understanding the impact
Abating Scope 1 and 2 emissions is the obvious first step: companies are directly responsible for the generation of these emissions and can implement solutions that can reduce their climate impact.
However, the greatest proportion of a company's GHG emissions falls within Scope 3—the value chain. According to CDP, a company's supply chain emissions are on average 5.5 times larger than its Scope 1 and 2 emissions. For certain companies and industries, this proportion could be even greater. The same study states that only 29% of the 7,000 suppliers reporting through CDP claimed absolute decreases in emissions, but suppliers need to do more to achieve the goals of the Paris Agreement.
Companies can play a leading role by adopting a holistic abatement approach, targeting their wider value chain, and leveraging their influence on suppliers.