A research report commissioned by the Food and Land Use Coalition outlined a set of recommendations, built to address the various barriers to scaling nature- based projects. These recommendations have a deliberate focus on businesses and their partners but will be impossible without urgent and fundamental fiscal and policy shifts, not only by tropical
forest countries, but by all countries whose economic and environmental footprints leave a mark on the forest frontier.
FOR FARMERS, FOREST STEWARDS, LAND HOLDERS AND THEIR INVESTORS
1. Establish businesses focused on ecosystem restoration and protection and leverage all value streams to improve returns and cashflow timings. First and foremost, the recommendation is for new actors to enter the space of regenerative businesses. Business models that place restoration and protection of natural capital at the centre of their value proposition not only provide the means to better understand the complex benefits provided by nature but are also a future-proofed and resilient investment. Nature-based business models offer the chance to generate a diverse and integrated set of revenues, across different time-scales. With some of these being available very quickly, and others maturing over time, natural production systems can provide effective diversification, reducing the exposure to production risks (such as disease) and market fluctuations (driven by factors out of control of the individual producer) to which monocultural production systems are vulnerable.
2. Partner with local communities to reach markets for their regenerative products. Indigenous groups and other local communities are a major land holder across the tropical belt and have, through many generations, built unique knowledge of surrounding nature and ways to harness products and benefit in a long-term and balanced way. Their scale of production, unfamiliarity with national or international markets and business approaches are some of the challenges holding them back from fully monetising this knowledge. So- called "market access players" can unlock these value chains by establishing the needed industrial processes to produce marketready products and applying their business skills, networks and access to capital, hence allowing communities to access new markets.
3. Secure land tenure and sustainable intensification services for local communities. There is clear evidence of the positive effects of secure land tenure on productivity, forest protection, fire prevention and other broader social and economic impacts. Across the tropical forest frontier, national governments are putting in place regulations to support land
tenure for smallholders and indigenous communities. However, these groups often need help in order to secure their legal rights. The private sector can facilitate land tenure processes in their supply or production areas, which in turn will lower their own operational risks. Combined with sustainable intensification and support on best agriculture practices, the plantation holder can help increase economic productivity for the local communities, and thereby stabilise the landscape.
4. Invest in ecosystems as a risk management strategy. Both the management and understanding of environmental risks, including forest impacts, remain inadequate. Companies with direct exposure and reliance on natural systems, agricultural and commodity producers in particular, should invest in protection of natural ecosystems and active restoration
to secure the environmental services they deliver; services such as pollination, clean water and climate regulation on which their businesses depend. Not only this, sustainable investments today can protect organisations from future regulatory or reputational risk in relation to environmental liabilities or externalities. To deliver the appropriate results of ecosystem management, it is crucial to incorporate it into business processes (for example, in employee performance management). Targets should be explicitly linked to natural
capital rather than current measures which are heavily focused on financial capital.  This is just as true for plantation managers as it is for purchase departments, marketing
teams and executive decision-makers. Protecting non-production areas secures their core environmental services, ensures the partners are compliant with current and future
legislation and allows them to secure a positive consumer reputation. The establishment of wildlife corridors further mitigates one of the core risks for their young rubber trees: the risk of destruction by migrating elephants.
5. Direct research and innovation budgets towards solutions which mimic nature. Four billion years of evolution has created exceptionally complex, interrelated and dynamic natural ecosystems which regulate and deliver environmental services.  However, humanity's understanding of this complexity is limited – from a lack of understanding about individual
components of the system (e.g. species), to their properties (e.g. chemical make-up) to how they interact (e.g. the dependence of different elements of the system to each other). By investing to understand these systems, humanity can unlock a vast and untapped library of solutions.
FOR THE FINANCE, INSURANCE AND COMMODITY TRADING SECTORS
6. Establish innovative and/or concessional finance and insurance mechanisms and trading platforms to scale regenerative practice at ground level. An increased focus on regenerative businesses can be a future-proofed and resilient investment. As stated above, natural production systems can provide effective diversification, reducing the exposure to production risks (such as disease) and market fluctuations which are driven by factors out of control of the individual producer and to which monocultural production systems are
vulnerable. In addition, natural production techniques provide protection from regulatory or reputational risk in relation to environmental liabilities or externalities. However, few  finance, insurance and trading houses are proactively engaged in this area, and significant further engagement is required by philanthropical and development finance. These institutions need to invest dedicated resources into understanding the opportunity and build up internal capacity to engage with this new and increasingly important area. Capturing the full benefits and opportunity will require new tools, systems and expertise.
7. Embrace real-time, open-access information systems to enable better risk management of environmental externalities in existing portfolios and value assessment of regenerative
businesses opportunities. Many members of the financial sector have signed up to sustainability standards and rely on certification to inform their portfolio choice. More is needed. The financial sector can take advantage of its portfolio position to invest into information systems that might not be economically attractive – or feasible – for the individual producer. Remote sensing and other technology solutions provide increasingly better and cost-efficient ways to understand our natural systems and assess risks in the land
use value chains. Intelligent algorithms allow processing of previously unthinkably large volumes of data and to begin an era of "radical transparency": where the true nature of environmental and social impacts is understood by users through the provision of standardised, credible and easily accessible information. This can lead to a larger focus on regenerative practices and increased risks associated with unsustainable ones.
FOR BUSINESS ASSOCIATIONS, ROUNDTABLES AND OTHER CONVENING INSTITUTIONS
8. Encourage and endorse moratoria and similar policy and voluntary business initiatives to motivate better land use planning. Businesses should anticipate future requirements to pay for environmental externalities and liabilities, both historic and anticipated. Moratoria of different kinds are a first step towards this, and are widely used by policymakers to signal the value of nature and incentivise protection. Moratoria should be endorsed and actioned by the business community involved in deforestation-risk practices (e.g. production of agricultural commodities) to help build better land use practices across the sector, and create a level playing field for change. Therefore, detailed land use plans, and environmental
externality calculations should be used to set ambitious and future-proofed targets. Tools and technologies must be further invested in which better define forest types, characteristics and values, to distinguish natural forest areas requiring full protection from fully degraded or agricultural land which can be targeted for production or restoration.
9. Implement systems of payments for environmental services. Associations can incentivise regenerative practices by implementing a voluntary system of payments for the delivery  of environmental services and penalise environmental externalities and liabilities. Payments for environmental services (PES) can tip the financial equation to make regenerative
practices more economically attractive than destructive ones for the individual farmer, and hence provide the catalyst for scaling these models across value chains.
FOR MARKETING AND SALES PROFESSIONALS
10. Connect consumers with nature and people. There is a global rise of climate awareness that is catalysing individual action, from climate demonstrations to climate-conscious
consumption patterns. By implementing previous recommendations such as reducing the number of steps in a value chain through market access players, to leveraging today's
technology, consumers can be linked directly with individual farmers and foragers, as well as the nature on which those farmers and foragers depend. Creating this link meets
the increasing consumer demand for more ethical value chains that help solve the climate crisis. It provides all actors with better information, increasing transparency, fairness
of pricing and enables more responsible consumer behaviour. This is also an enormous opportunity for marketing and sales professionals to truly connect the consumer with the origin of everyday products (such as food, beverages, fuel, cosmetics, furniture, medicine) and to tell human, climate and biodiversity stories behind each product. The most creative companies already have the opportunity to provide consumers with exclusivity of supply down to an individual farmer, plant or tree level. A novel and powerful way to retain consumers.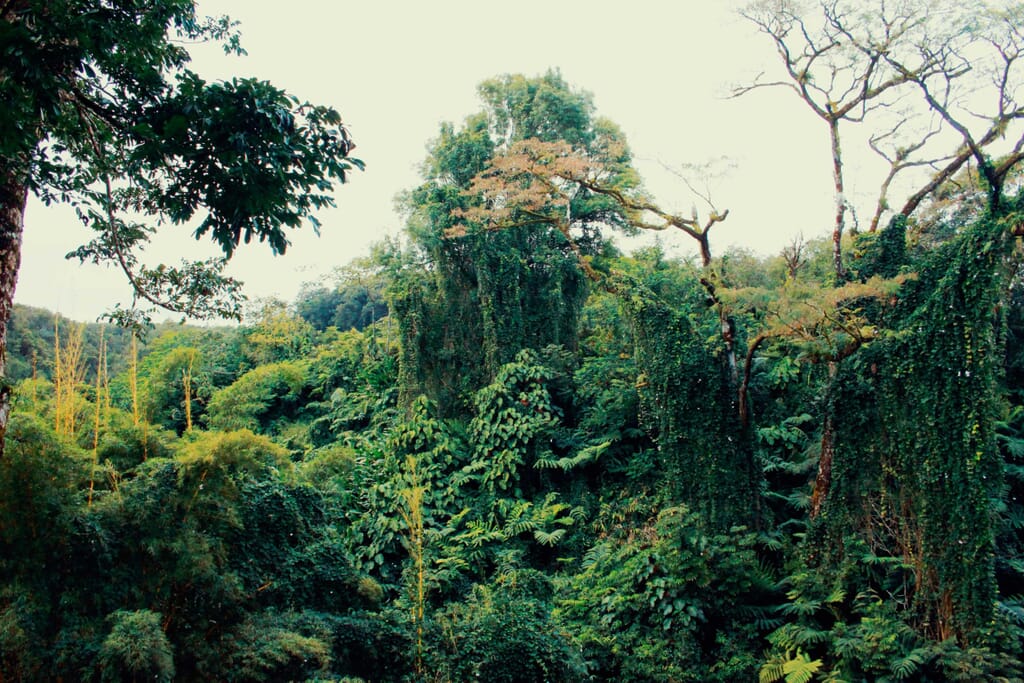 Let us achieve our climate ambitions together.
We can mitigate the impact of global climate change together.
Contact