Despite our dependence on healthy land, and on coastal and marine ecosystems, we are depleting them at an alarming rate, which undermines the resilience of our economies and exposes humanity to natural liabilities, including the increased risk of zoonotic disease spillover  or simultaneous breadbasket failure. Protection and restoration of natural assets is therefore an essential foundation for a resilient economic system, in both urban and rural areas. The World Economic Forum, in collaboration to SYSTEMIQ, reports below.
Nature-positive policy opportunities:
Invest in Green urban infrastructure: use public and private investments to transform cities into engines of innovation, resilience and prosperity by integrating nature into their design.
Cities today face huge challenges: ambient air pollution claims more than 4 million lives annually, and there is overcrowding, congestion and enormous resource pressure with reliance on extracting "surplus" natural capital from the countryside. By 2050, 68% of the world's population is expected to live in cities, but 60% of urban areas are yet to be built, which presents a huge opportunity for directing investments into nature-positive infrastructure, such as:
– Expanding public green spaces through large-scale planting, conversion of brown sites into ecological conservation areas and the creation of green corridors alongside existing infrastructure. Increased green space has a host of benefits, from creating jobs, to reducing urban temperatures and crime, to improving citizen health and well-being, to driving productivity and innovation. There are many micro-examples of cities investing in nature to enhance resilience, improve liveability and create jobs that could be replicated many times over. For example, in Medellín, Colombia, the local government has planted 30 green corridors around the city, helping to reduce average city temperatures by 2°C. Similarly, the local government in Durban, South Africa, developed a landfill site into an ecological conservation area and employment programme. Each of these opportunities will create localized jobs, strengthening the interest of local constituencies in supporting ecological outcomes. To seize this opportunity, governments need to invest in smart urban planning and central government should work with municipalities to help them put the right financing structures and public-private models in place, with local value-capture mechanisms (from rates to property development equity models) used to share the economics equitably.
– Using nature-positive infrastructure design to enhance the resilience of urban environments. Constructed ecosystems, including green roofs, bioretention systems and constructed wetlands are artificial, custom-built components of green infrastructure that are becoming more common in cities. The government of the city of Salford, UK, invested more than $12 billion in a constructed flood storage wetland (of more than 5 hectares) to protect almost 2,000 homes from flood risk, boost access to green space and increase biodiversity.
On a smaller scale, green roofs can reduce energy costs, capture storm water to reduce flood risk, create habitats for urban wildlife, reduce air pollution and urban heat, and even produce food. The market for green roofs is currently worth $9 billion and is set to grow by 12% annually through to 2030. Costs are falling, due to a combination of innovation and
government support; in Singapore, for example, costs fell from around $105 to $70 per square metre between 2016 and 2018, and the city's 72 hectares of rooftop gardens and green walls are expected to triple by 2030.
Other opportunities include installing permeable pavements and cycle lanes that allow rainwater to pass into the underlying soil to reduce flood risk, support urban tree health (reducing air pollution) and provide natural water treatment.
Local governments can send a clear market signal for such green urban infrastructure by including requirements in planning permission for new buildings, and by rolling out installations across publicly owned assets.
Mobilize for large-scale Ecosystems Protection and Restoration, to mitigate growing risks from nature loss and climate breakdown, create jobs and boost rural livelihoods.
There is no pathway to achieving the goals of the Paris Agreement, nor to the Sustainable Development Goals (SDGs), without immediate protection and restoration of important ecosystems, particularly forests and wetlands  mangroves, peatlands and marshes).
– Natural forests store 40 times more carbon than plantation equivalents and are hotspots of biodiversity, yet the rate of tropical forest loss (one football pitch every six seconds in 2019) has remained high for the past two decades. Mangrove forests provide more than $80 billion per year in avoided losses from coastal flooding and directly protect 18 million people in coastal areas. They also contribute $40–50 billion annually through fisheries, forestry and recreation benefits. Every $1 invested in mangrove conservation and restoration generates a benefit of $3, with conservation of existing mangroves yielding significantly higher benefits (88:1) than restoring degraded ones (2:1). Peatlands cover just 3% of the world's land but store up to 25% of all soil carbon. Currently between 1 and 2 billion tonnes of carbon dioxide are lost from peat soils a year, despite limited benefits from the economic activities that disturb them.
Restoring degraded forests generates between $7 and $30 in economic benefits for every $1 invested. It is also a relatively low-skilled and labour-intensive exercise – an attractive proposition today with global employment forecast to decrease by up to 240 million jobs as a result of COVID-19, with Asia potentially worst hit.35 Similarly, there is a 10:1 return from mangrove conservation and restoration. Overall, new research suggests that expanding protected and conserved areas to at least 30% of our planet will result in financial and economic benefits exceeding the costs by a factor of at least 5:1 – 30% protection of our planet leads to increased economic output averaging $250 billion annually and generates additional non-monetized economic benefits from ecosystem services averaging $350 billion annually by 2050.
Some countries are already seizing these opportunities as part of their stimulus measures: Germany allocated $700 million for forest conservation and management; New Zealand aims to create 11,000 jobs in restoring wetlands and riverbanks, removing invasive species and improving tourism and recreation services on public lands; and the World Bank is providing $188 million and technical assistance to promote ecosystem restoration and disaster resilience in Pakistan, with the potential to mobilize 65,000 youths and labourers to
establish 12 new national parks. For conservation and restoration schemes to reach speed and scale – moving from individual, often subsidized, projects to systemic change that can mobilize private-sector ingenuity – both sticks (taxing pollution, closing off free access to natural resources and eliminating perverse incentives for land conversion, regulation and enforcement) and carrots (spatial planning, payments for ecosystem services designed to optimize environmental benefits, reforming agricultural subsidies, access to relevant public goods such as satellite monitoring data) are needed.
Protect and scale Ecotourism infrastructure to preserve the sector's jobs and economic value and pave the way for further growth.
Prior to the COVID-19 pandemic, ecotourism was one of the fastest-growing subsectors of the travel and tourism industry, which was growing at a rate 40% faster than the overall global economy in 2019. Most ecotourism occurs in or around protected areas, which are estimated to receive 8 billion visits a year, generating revenue and supporting local livelihoods. The economic prize from supporting and scaling the nature-based tourism economy is evidenced by the case of Costa Rica, where the sector was growing by
more than 6% per year pre-COVID-19, contributing more than 13% of GDP and generating around 28% of direct and indirect employment. This has been supported by a raft of progressive policies – including the elimination of cattle subsidies (reducing pressure on forests) and the introduction of payments for ecosystem services.
But this source of economic value is now at risk. The global tourism industry is forecast to contract by up to 25% in 2020,  with annual costs to the (largely wildlife-based) African tourism sector projected at $50 billion and 2 million job losses. Urgent action is required to support this sector in the short term. Governments should provide emergency funding and grants to private-sector enterprises, community-based organizations and conservation NGOs to maintain the integrity and functioning of the assets (aesthetic landscapes, iconic megafauna and biodiversity-rich ecosystems) upon which the industry relies. But for the sector to flourish in the longer term, it will require diversification of income streams for natural assets, most importantly through payments for ecosystem services as well as enforced protected areas. In the absence of a concerted effort to rescue this sector, an increase in land-grabbing, deforestation, illegal mining and wildlife poaching can be expected, further fuelling the vicious cycle of nature loss and economic risks.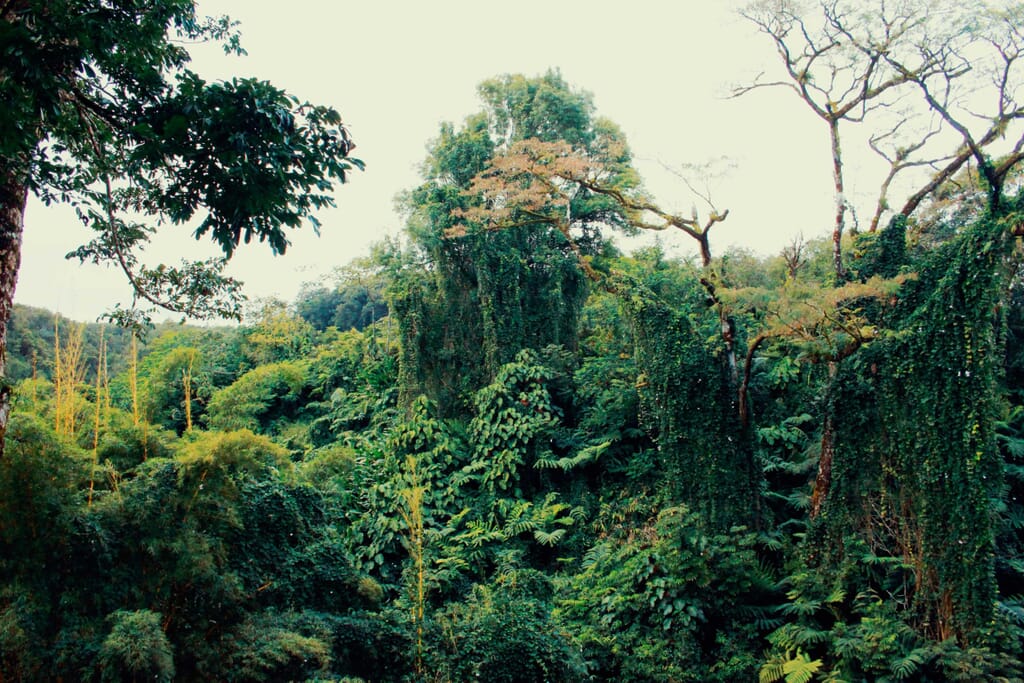 Let us achieve our climate ambitions together.
We can mitigate the impact of global climate change together.
Contact