Team Testimonials – George Darrah
"Access to long-term, stable and secured funding is the Holy Grail for companies, NGO's and state organisations conserving and restoring rainforest landscapes."
George was focused on solving the problem of the negative relationship between nature and economic development since being immersed in a Bornean rainforest as a student, and conversely the palm oil plantations that surrounded the remaining forest. George lead a Systemiq team based in central Sumatra, Jambi province, developing and deploying capital into regenerative business models on behalf of an ecosystem restoration company. The company was mandated by the Indonesian Government to conserve and restore nearly 40,000 hectares of lowland rainforest across the Bukit Tigapuluh ecosystem, one of the only remaining areas where tigers, elephants and orangutans still live.
George and the team assessed over 30 different rainforest business models, before narrowing down to three products: a high value wild forest honey, organic and shade grown Sumatran vanilla, and climate and biodiversity compensation. Learning first-hand the challenges of logistics, abundance, execution capacity of local organisations and ability to scale quickly and materially, it was clear that a combination of high value retail products was needed. This would tangibly tell the story of the communities and the incredible diversity of products that the rainforest produces. But to scale the 'wealthy rainforest' to millions of hectares across Indonesia there was a need to commercialise the true benefits of the rainforests – their capacity as both the lungs of the planet, but also the treasure chest of biodiversity.
"The indigenous Talang Mamak live deep in the rainforest, in a forest clearing called Semerantihan. Crossing over the river, often unpassable into the village, we enter another world. The elders of the village, often women, spend the morning collecting 'endemic edible commodities', jungle foods, and we pour over them in the village 'shop'. Dragon's blood, wild cumin, mushrooms and a berry that turns a glass of water into jelly. We work with an Indonesian premium foods retailer to connect these products and their stories to the emerging middle class across Indonesia. These forests are disappearing under an onslaught of fire and deforestation, but the stories and lives of their inhabitants remain as fascinating and vibrant as ever."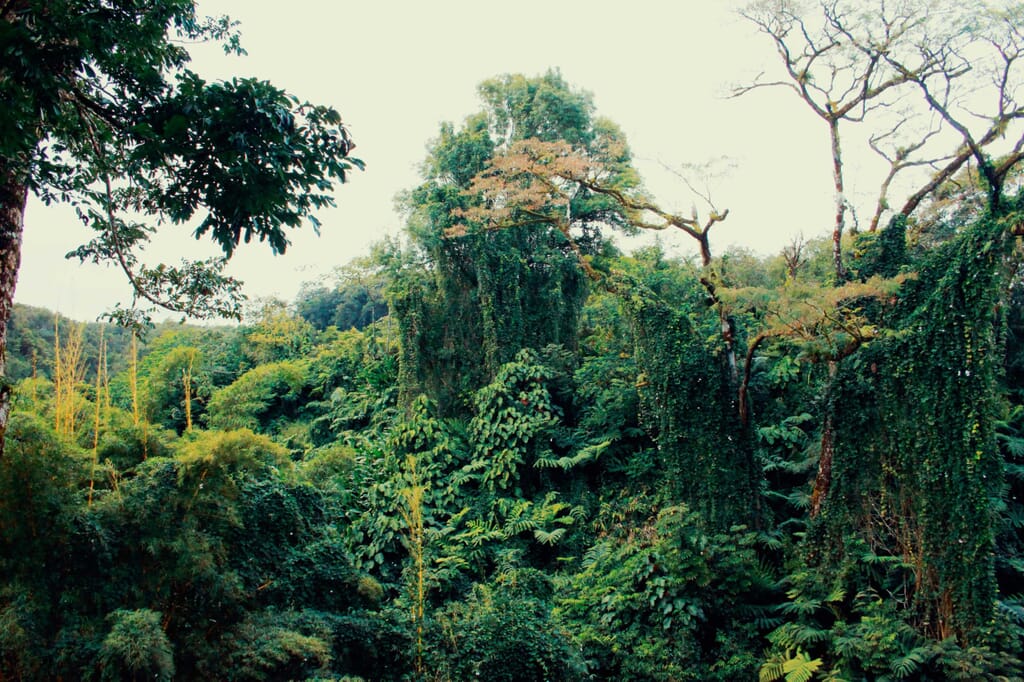 Let us achieve our climate ambitions together.
We can mitigate the impact of global climate change together.
Contact