Forest loss is exceptionally complex, multifaceted and dynamic. Historical patterns can be drastically altered by a change in political regime, almost overnight. New drivers of deforestation (such as more sophisticated and targeted illegal activity made possible by technology) mean interventions must constantly evolve. However, underlying almost all forms of forest loss is humanity's accelerating demand for resources – food, commodities and land – which carve vast chunks out of tropical forest each year. Understanding patterns of loss, and underlying drivers, is critical to forming effective intervention strategies.
A research report commissioned by the Food and Land Use Coalition used a recognised "hotspot" methodology as the basis to define, both quantitatively and spatially, the current "frontier" between human development and remaining tropical forest, and the drivers of forest loss in these places. What emerges is an extremely complex and intricate pattern of human development penetrating primary forest – including roads, railways, agricultural production and human settlement. This belt of land – 600 million hectares across the tropics – is defined in this report as the "forest frontier" of the coming decade. It is within this frontier that regenerative business models must be urgently and widely scaled.
Effective intervention in just 20% of remaining tropical forest would be transformational
Together, tropical forests and their soils contain more than 900 billion tonnes of carbon dioxide equivalent – more than twice the world's carbon budget to restrict warming to less than 1.5-degrees Celsius. But all tropical forest is not equal. Currently, 380 million hectares of primary forest – equivalent to around 20 percent of all remaining tropical forest – lies in the forest frontier. Forest at the frontier has high potential for impact, due to its strategic position. Already exposed and vulnerable through recent human activity, this forest must be immediately and decisively protected, and it is here that huge progress can be made towards protecting the around 1.5 billion hectares of forest that lies behind the frontier. Despite the potential of this strategy, it should be noted that restoration and protection efforts should not be exclusively limited to this area. Interventions must also make provision for those areas where human threat is not yet high.
Three major categories of land in the forest frontier are where alternative models must urgently be applied Geospatial analysis reveals how historical and current drivers of land use change have resulted in three land categories which dominate the almost 600 million-hectare forest frontier. These are:
• The standing forest zone. Around 380 million hectares of primary forest.g The result of undisturbed ecological and evolutionary processes over millennia. Forest that has not been disturbed by industrial scale land uses (e.g. major logging, mining, roads) but which may have some exposure to lowlevel and low-impact human use (e.g. used by indigenous communities for foraging). Highly complex habitat with extremely rich biodiversity and ecosystem services.
• The agricultural zone. Around 70 million hectares of active agricultural land. Here a combination of subsistence and commercial agriculture has converted forest into production land. Some of the most significant commodities dominating this land category are beef, soya, palm oil, coffee and cocoa – the demand for which is often driven from outside tropical forest countries. Over time, unsustainable practices often reduce agricultural productivity to such an extent that it is abandoned and left as uninhabited, degraded land – the degraded zone.
• The degraded zone. Around 120 million hectares of currently degraded land. Here unsustainable use and extraction of natural resources is occurring or has recently occurred. Land is either in transition (e.g. there has been a recent harvest or forest clearance), is under (shifting) smallscale agriculture or, such is the degree of environmental degradation (deforestation, disappearance of species, air and water pollution), the land has been abandoned altogether.
Each of these three land categories is currently underperforming across economic, social and environmental dimensions. Degraded land in particular has spread widely, causing catastrophic environmental declines over time. This in turn reduces social and economic value of the land to such an extent that it drives human re-settlement to new areas, pushing back the frontier. Current agricultural practice often has devastating environmental consequences (e.g. by degrading soils and generating pollution) whilst low productivity practices force continual expansion into standing forest – and the destruction of the environmental services it provides: water cycles, soil health and pollination. Contrastingly, the benefits currently delivered by standing forest are not sufficiently valued, or appropriately distributed by society. Forest benefits are enjoyed by the entire planet, whilst the benefits of felling the forest are accrued privately and concentrated in the hands of a few, leading to inevitable overexploitation.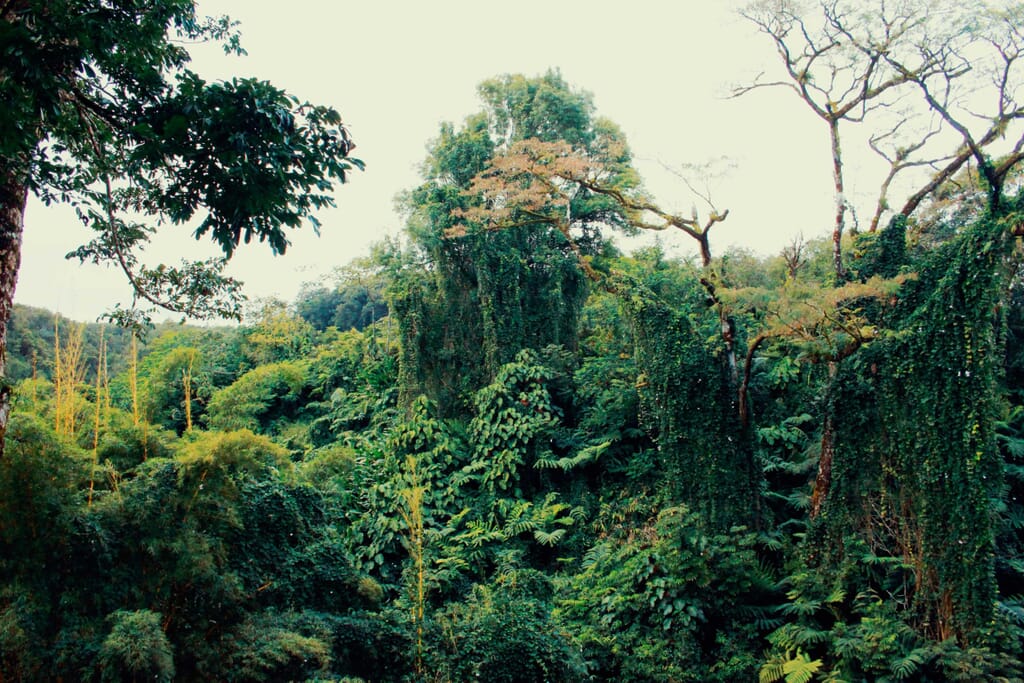 Let us achieve our climate ambitions together.
We can mitigate the impact of global climate change together.
Contact